Tali Rosen, Attorney at law, licensed in Israel and New York
Tali Rosen is a graduate of the Hebrew University in Jerusalem (1996), and a member of the Israeli Bar since 1997. Between 1995 and 1998, she practiced in Tel Aviv, specializing in civil litigation, real estate transactions, and general commercial law.
Between mid-1998 and 2004, Ms. Rosen resided in New York, NY, and practiced corporate and commercial law. In February 1999 she successfully sat for the New York bar exam. In September 1999 she started working for the Government of Israel's Economic Mission to North America as a Projects Coordinator. In that position, she introduced Israeli high-tech start-up companies to the East Coast financial community, and met with a variety of Israeli companies taking their first steps in the American market, in order to enhance and promote their presence in the United States.
In the beginning of 2000, Ms. Rosen helped start the New York office of Zysman, Aharoni, Gayer LLP/ Sullivan & Worcester LLP, where she worked for two years. In January 2002 Ms. Rosen joined the firm of Shiboleth, Yisraeli, Roberts & Zisman LLP, where she worked until her return to Israel in January 2004. In both firms, Ms. Rosen practiced both in the corporate and litigation fields. Her corporate work included private placements and financing transactions, advising companies on a routine basis and drafting various agreements. Ms. Rosen's litigation experience in New York included handling a variety of commercial disputes, drafting briefs and memoranda of law, and appearing both in court and in alternative dispute resolution procedures in New York City and Washington D.C.
In addition to being admitted to practice before the courts of the State of New York, Ms. Rosen is admitted to practice before the federal courts in the Southern and Eastern Districts of New York.
For the last 5 years Ms. Rosen has been running her practice in Tel Aviv.
=> Click here to contact Tali Rosen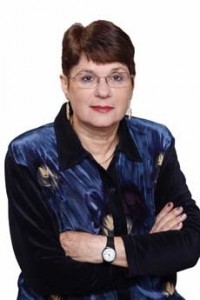 Avigail Schwartz, Attorney at law & Notary
–of counsel to the firm since 2004.
Ms. Schwartz is a graduate of the Tel Aviv branch of the Hebrew University Faculty of Law (L.L.B. in 1971), and was admitted to practice law in 1972. She has worked as a litigation lawyer in Tel Aviv, representing clients in torts and contracts cases, and then as an associate in private law firms and as in-house counsel. In 1978 she became a partner with Birenbaum & Schwartz in Holon, Israel.
Ms. Schwartz has run private practice since 1983. She specializes in real estate contracts – from private leases to complex real estate transactions. Other field of expertise for Ms. Schwartz is handling inheritance and family law matters – succession procedures and probate cases; guardianship and receivership; prenuptial and divorce agreements.
=> Click here to contact Avigail Schwartz